Frozen Frog legs
| | |
| --- | --- |
| Size | 4/6,6/8,8/10,10-12 pcs/lb |
| Packing | 1kg bag or inner box/ctn 10kg / IWP, 5lbs/box, 6x5lbs/ct, as per your requirements |
| Net weight | 70%- 100% |
| Quality | EU Standard |
| Origin | Farmed in Vietnam |
The frogs are farm-raised to ensure high-quality, consistent flavor and are Individually Quick Frozen (IQF) to best preserve their freshness, as well as to prevent large ice crystals, or blocks, from forming. This allows you to easily thaw only the frog legs you need for your meals. Not only are these frog legs a delicious addition to your buffet line, catered event, or seafood restaurant, they are rich in lean protein, omega-3 fatty acids, and key vitamins and minerals. Coming with (6) 5 lb. bags per case and 4-6 legs per lb., you are sure to be in good supply for all of your culinary needs.
As a Rich of nutrition food, Frog Legs is one of the favorite foods in many countries in the world. Tanis Company supplies farm raise Frog Legs from Vietnam with good quality matching international standards. In currently, Frozen frog legs are being exported to many countries such as: France, Belgium, Spain, Netherlands, the USA, and some many others.
Frogs are raised on farms along the Mekong Delta, especially in the provinces of Dong Thap, Can Tho, and Ca Mau. The scientific name of the Vietnamese Frog is Hoplobatrachus rugulosus.
TANIS IMEX CO., LTD can supply 4 regular types of Frozen Frog Legs:
1. FROG LEGS SADDLE ON BELLY ON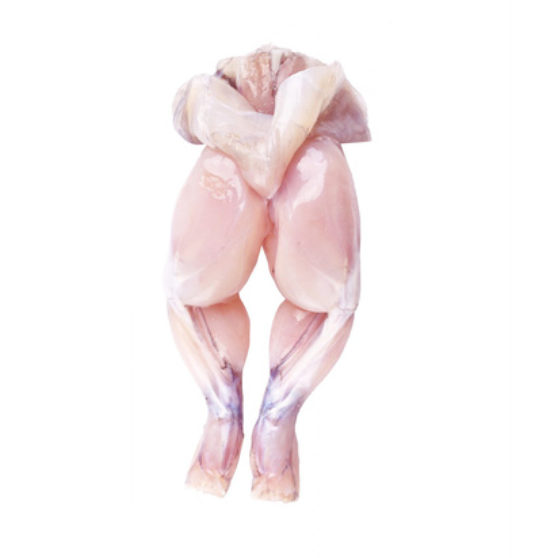 2. FROG LEGS SADDLE OFF BELLY OFF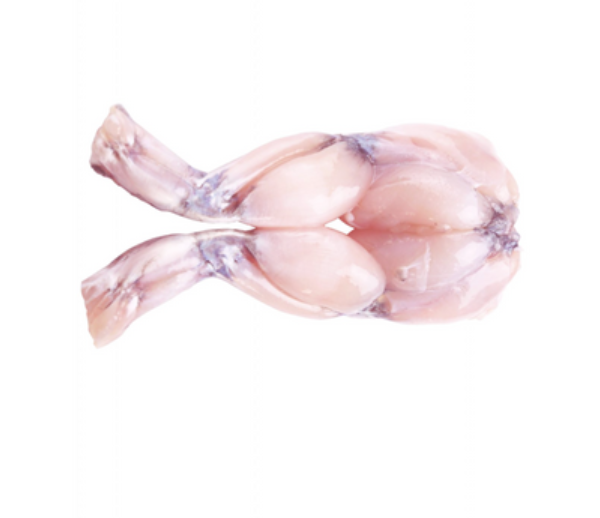 3. FROG LEGS YOGA FOLDED - YOGA STYLE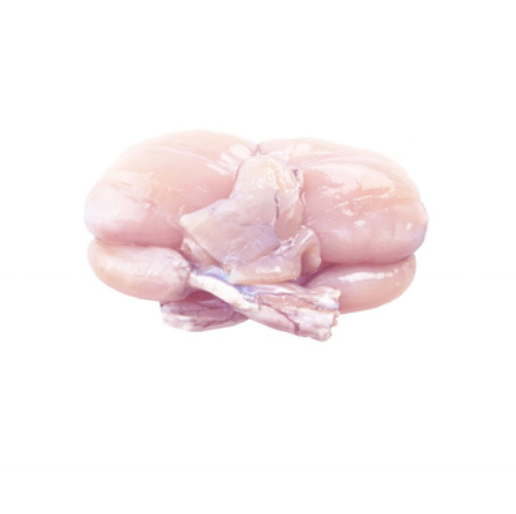 4. FROG LEGS SADDLE ON BELLY OFF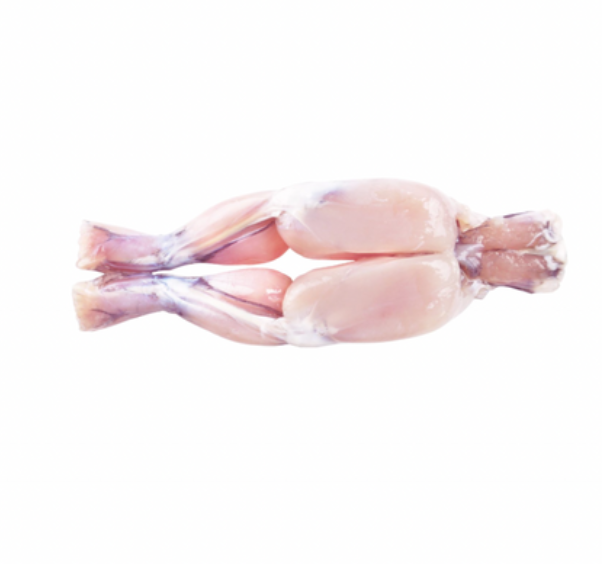 As a top Frozen Frog legs exporter and producer, Tanis Imex Company is proudly bringing the best quality of Vietnam Frozen Seafood / Frog legs to the worldwide market.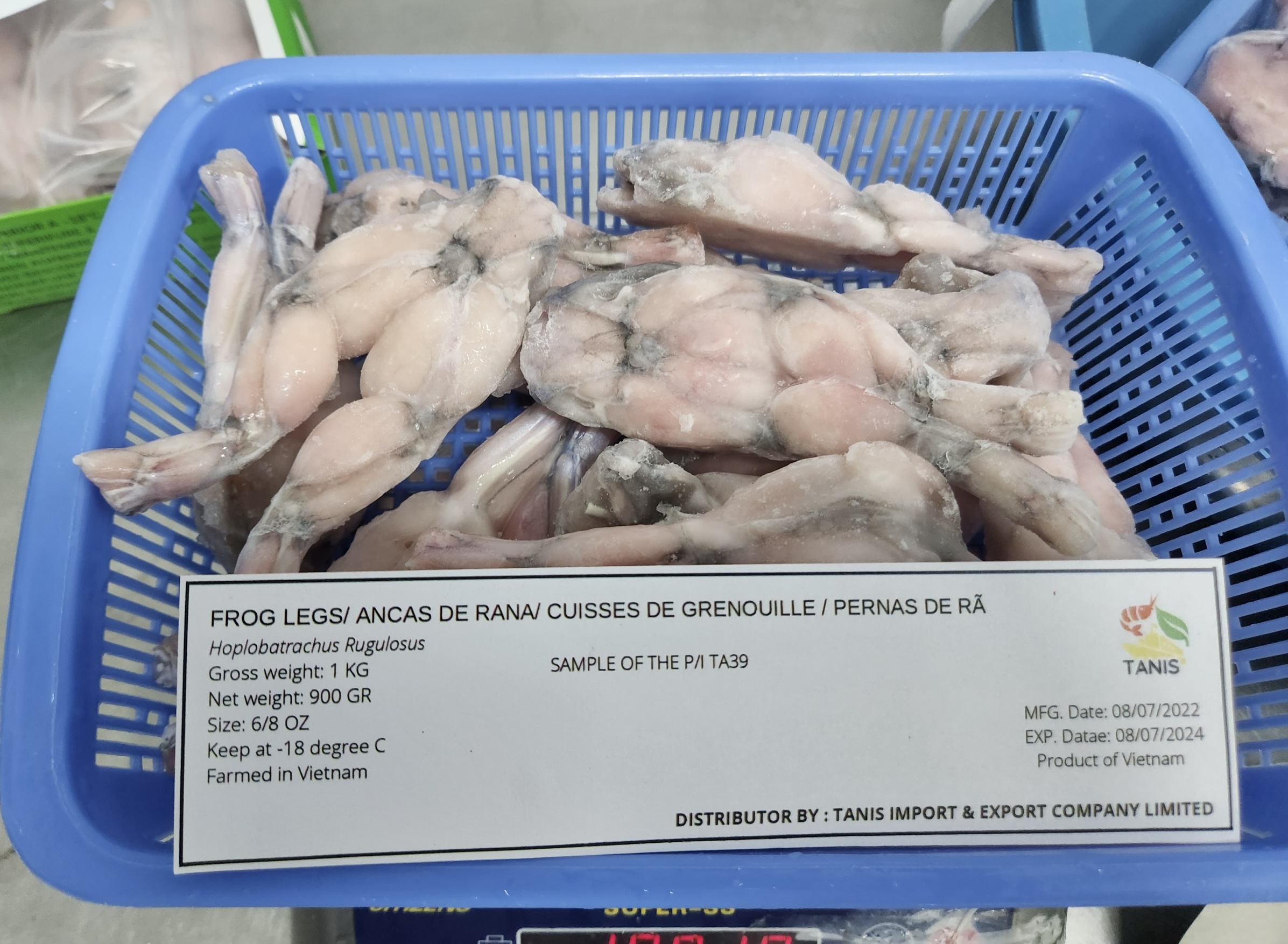 Frozen Frog legs Saddle On Belly On treated as EU standard by Tanis Imex Co., Ltd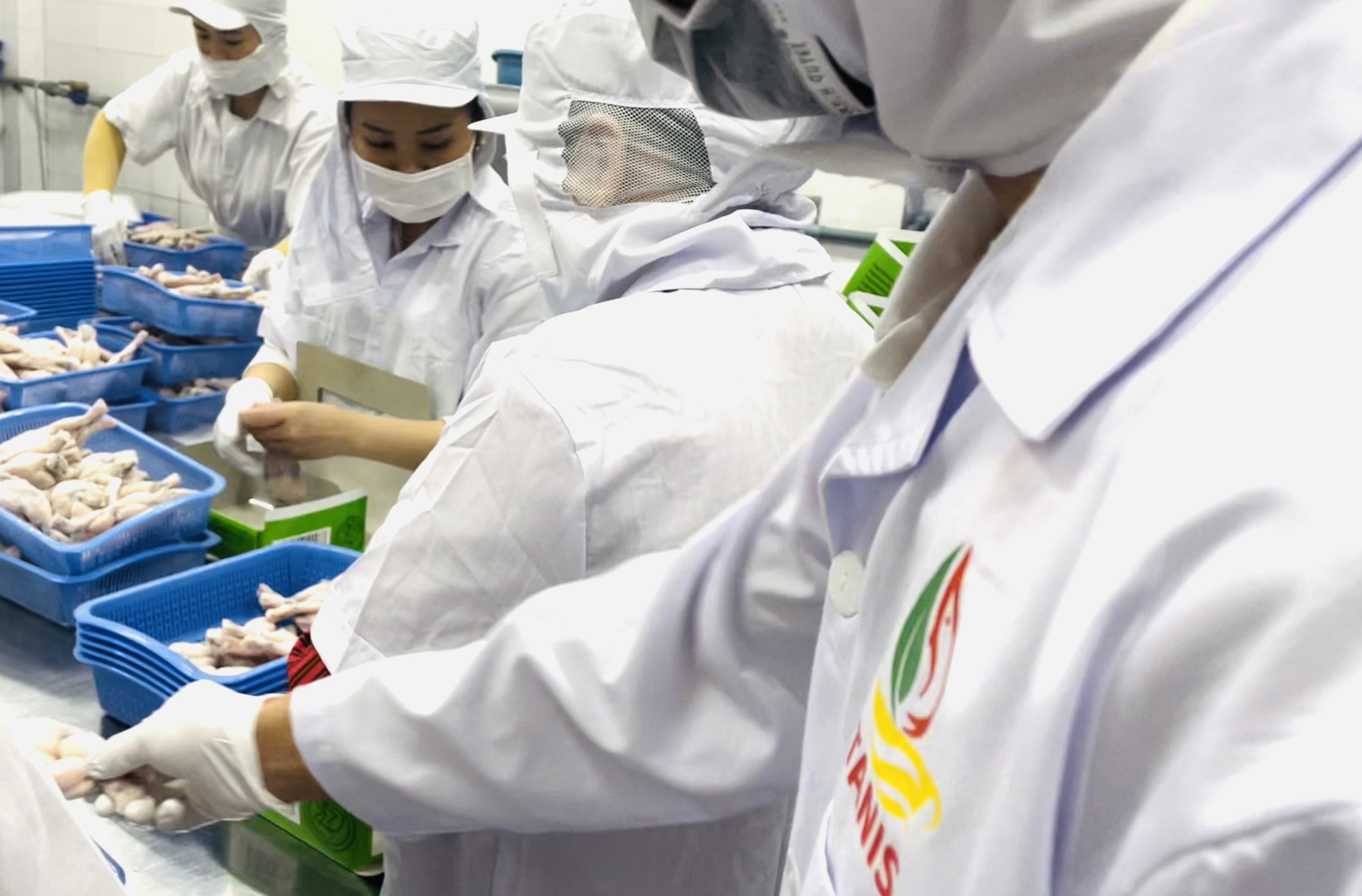 Tanis's QC is testing and checking product's quality during the production.